The benefits
Safely move money from your Aman Current or Savings Account to your chosen accounts at other banks within Libya.
Secure transfer of deposits of less than 10,000 LYD

Automate recurring payments, such as bills, salaries etc

Fast, real-time (RTGS) secure transfers for deposits of more than 10,000 LYD

RTGS funds transferred the same day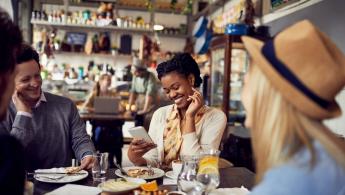 Aman Bank offers two types of domestic transfers
Real Time Gross Settlement (RTGS)
When time is of the essence, Aman Bank can facilitate Real Time Gross Settlement (RTGS) payments in a secure environment. This payment mechanism will enable funds to be received by the recipient intra-day, rather than the traditional banking system exchanges that occur each night.
It's the fastest possible money transfer system through the banking channel. Because settlements are made in real time, transactions are not subject to any waiting periods.
All you require to make a RTGS payment is the account details where you want transfer monies to, and if you frequently make payments to...
Automated Clearing House Service (ACH)
The purpose of this service is to transfer the amount between the banks and their branches in Libya by collecting the withdrawn checks of other banks customers for the benefit of our bank customers, or collecting the withdrawn checks of our customers for the benefit of other banks customers. Those checks are very secure in order to avoid any fraud.
The electronic payment system is used for the implementation and processing of low value and high volume transfers of less than 10,000 LYD.The system carries out a series of recurring transfers such as salaries, electricity bills, etc.

Need Help?
For further information, contact us or visit your nearest branch.